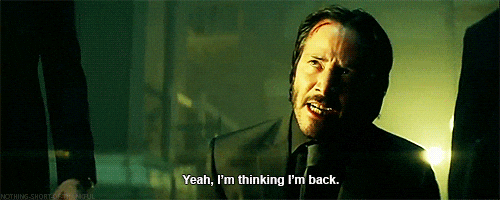 Hi, hello, and howdy folks! I'm betting you probably thought I had abandoned my post here without even saying good-bye ("How Rude!"), but I was, in fact, just taking a well needed break from all things blog related. Between a great number of life changes and challenges for our family cropping up and a creeping feeling of exhaustion and burnout taking over my reading schedule, I found it necessary to take a step back so that I could evaluate what I want out of my reading and how best to accomplish that. Friends, I'm glad I took this time away to decide where to go from here, because I feel refreshed and renewed and cannot wait to share more content with you this year!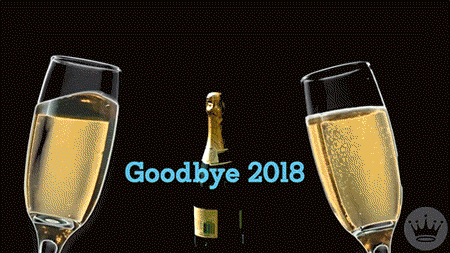 Happy New Year! Is anyone else as excited to see 2018 go as I am? I know we're only 5 days into the new year, but it's already been worlds more enjoyable than last year in its entirety. New year, new me, or at least here on the blog. My motto for the following calendar year is "less is more" along with inserting much more mood reading. My reading goal for the Goodreads Challenge 2019 is 75 books, but I'm not going to sweat whether or not I hit that number. I'm focusing more on quality over quantity, clearing through my backlist of owned books, and utilizing my library more frequently than in the past few years. I'm also hoping to reread a few old favorites and explore some of the classics I've been putting off for far too long. Pride and Prejudice, anyone? I'm keeping my TBR monthly lists fairly short and open to allow for more mood reading, and I've already found myself less stressed and enjoying my reading as much as I used to years ago. I'd also love to hear of any reading goals or resolutions you've set for yourself for the coming year!
So, what can you expect from this blog going forward? The biggest change will be the fact that my reviews won't be posted here anymore. Let me explain, because that sounds really strange for a book blog to not be posting reviews. After a long, hard brainstorm, I decided a large chunk of my time was being spent reformatting and regurgitating the reviews I am already posting to Goodreads and I felt I wasn't able to post anything else due to time constraints. Here's the thing: my largest online following is on Goodreads, so it makes sense to focus my book reviews there and post other forms of book promotion and discussion here. Think lists, upcoming releases, NetGalley acquisitions, etc. Don't worry, if you still want to read my reviews I'll be posting monthly wrap-ups here with all the links to the books I have read and my full thoughts.
Now, I'd like to hear from you! What sort of content would you like to see here? What book related news are you looking forward to in 2019? If you'd like to follow my other accounts, you can do so on Twitter, Instagram, and Goodreads! ❤